Do you really need to have your headshots retouched?  YES!
Here is a quick before and after from a recent headshot session.  She's gorgeous in the before photo and doesn't need much improvement to her skin, but an image shot in RAW always needs some help to realize its full potential.  I spend a great deal of time with each re-touched headshot to make sure the color, light, skin and eyes are just right.  I aim to yield a result that was as close as possible to the way I saw you in real life.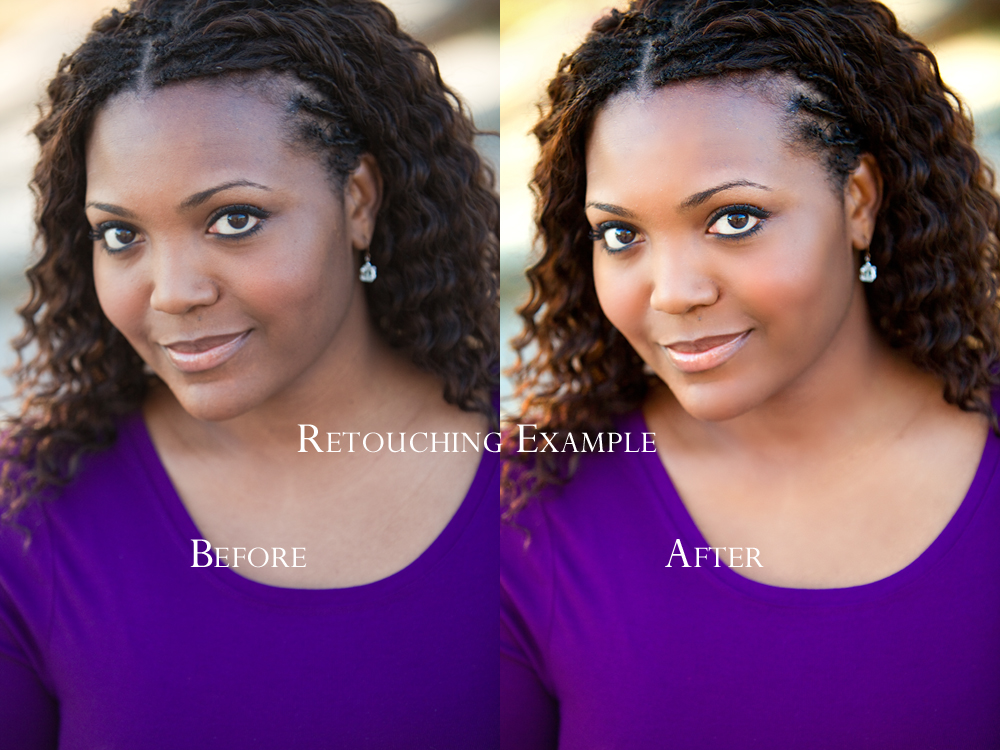 If you want, I can take an extra step and do some extensive retouching.  For this example, the subject wanted to change the color of her shirt.  This extensive retouching can be done but does cost extra.  Basically, if it's not what I saw in real life, it is considered extensive retouching.