Testimonials
Below you can read some of the feedback I have received. To leave feedback, please use the "Contact" link above.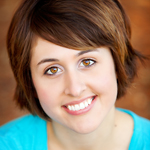 I just wanted to thank you and tell you how grateful I am to have found you. I have spent two years researching and shooting with photographers all over LA only to receive headshots that didn't look anywhere as good as the shots on the photographers' websites. I have never gotten one theatrical shot that I was proud of, or that I even wanted to share with casting directors. In your proofs I saw about 8 theatrical shots that I am absolutely in love with, two of which made me exclaim "wow" the second I saw them. Before this I was beginning to believe that I just couldn't take good non-smiling pictures, I thought there was something wrong with my face. Now I realize that maybe it wasn't me, it's just that I've been shooting with some really crappy (overpriced) photographers. So thank you for giving me back my belief in myself and for being such a wonderful and meticulous photographer.
–Alisha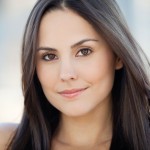 Shooting with Amber was the most rewarding headshot experience of my career. She used my own energy, attitude, and personal style to reveal my true self in headshots that honestly reflect ME. Working with Amber was easy, comfortable, affordable, and fast. It was a fun shoot in an environment that was unique. Her use of natural light and her minimalist approach brings out the truest reflection of the actor being photographed. I would highly recommend her services to any actor!!!
Lauren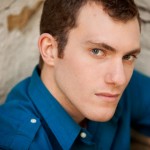 I had a great headshot session with Amber. With her adaptive, collaborative style I knew she was photographing me the way I want to be seen as an actor. She has a keen, inventive eye, and our time together felt like an adventure to find the best possible headshot. The only dilemma was that I was left with dozens of fantastic shots and choosing between them wasn't easy!
Liam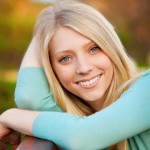 AmberBella Photography is the best deal for headshots in town! Not only are they priced extremely well, but the quality of the headshots is fantastic. My new shots have proven extremely effective at getting me "in the door" so to speak. Plus, the experience of shooting with Amber is a delight. Amber's approach to shooting is relaxed and laid back. I didn't feel nervous at all, unlike some of my previous sessions with other photographers. As a result, I look confident and at ease in my shots. In fact, I loved the experience of shooting with Amber so much that I referred all my actor friends to her. And every friend of mine that has shot with Amber has been extraordinarily pleased with the results. Give AmberBella Photography a shot (no pun intended) — you will be so glad you did! -Sarah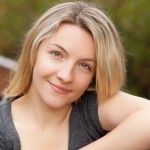 Thanks again for all the magnificent photos. I love your selection and I'm astounded my how some of them captured my spirit. I also like the retouching and the fact you didn't entirely erase my expression lines and under-eye shadows. Working with you has been such a positive experience that I almost cannot wait to do it again.
Thank you! -Elle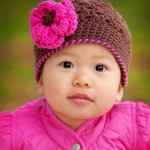 Working with Amber was very easy. She was very accommodating after we had to reschedule due to my daughter being sick. She brought along several props and a toy that my daughter absolutely loved. The weather was slightly gloomy but Amber was able to capture many beautiful    images. She was able to capture my one year old daughter's joyful laugh, curious nature, and stubbornness all in one session. I absolutely treasure these pictures and would recommend Amber to anyone.
~ Lisa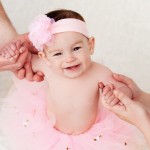 Amber is an extraordinary photographer. My husband and I are both professional actors and have had more than our fair share of photos taken over the years. But Amber's vision has so amazed and impressed us that we can't imagine anyone else taking our family pictures from now on. I treasure the images she has created of our daughter. She always comes prepared to work with whatever happens, a must with babies, and has captured so many pictures of our daughter that truly reveal who she is to us every day. I highly recommend her to anyone and everyone. xo Kirsten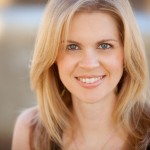 Both of my sessions with you were great! You have a great eye, are very easygoing and fun to work with. Also, my agent was very pleased with your work…the colors and backgrounds you chose for contrast were excellent and hopefully will get me lots of future work. Thanks for the great sessions and I'll call you in a few months when I need new ones!
-Tara Jean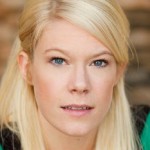 Working with Amber was a delight. She made me feel comfortable and confidant. Despite the fact that I wasn't feeling well, she took such beautiful shots you couldn't tell! AmberBella Photography is affordable, professional, and exactly what I was looking for. Thanks Amber!
Jessica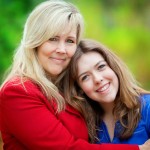 Amber is a true artist. Her unerring eye and use of natural light, captures the beauty of her subjects and reveals the individual qualities that make them unique and special. Her professionalism and enthusiasm for her work is contagious, and made the sessions fun and exciting. She went above and beyond in the editing process to give us truly stunning results within a short time frame. We will use Amber again and again and highly recommend her to anyone looking for that perfect match between photographer and subject. She is the one!
Christiane
Found AmberBella while researching for a new headshot. Loved her work and thought why not….us women need to support each other. The shoot went well, very comfortable and fun. She knows her stuff and the material turn-around was fast! Happy with my pics and would work with her again…..Thanks Amber!
Andrea